What are Junction Boxes?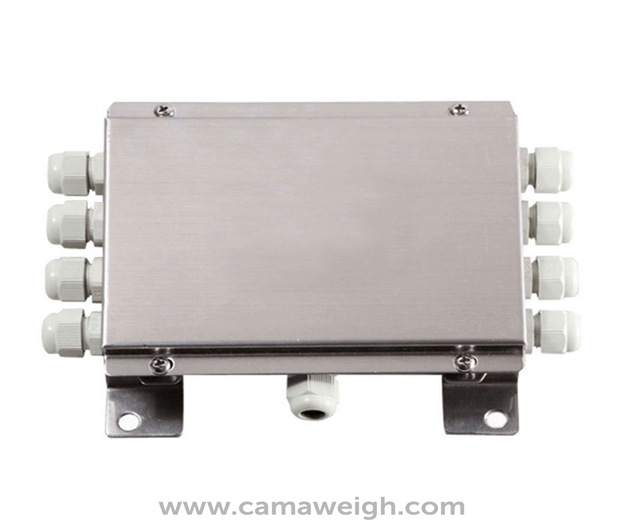 To buy directly, click on the product name: Junction Boxes are very applicable in the weighing industry, especially for determining accuracy.
Junction Boxes, also known as summing boxes, are industrial weighing accessories with multiple uses. The most popular services of this equipment are to take multiple input connections and produce a single output. They are often used in weighbridges, dynamic load axles, manufacturing industries, mining, excavation, transportation, warehouses, and construction industries.
There are various types of Junction Boxes that Camaweigh offers: Stainless steel 4 lines small junction box, Stainless steel 4 lines large junction box, Stainless steel 6 lines junction box, stainless steel 8 lines junction box, Plastic 4 lines junction box, and junction box- JBP-4-L.
Features of Junction Boxes
Designed to accommodate 4 load cells connected at once
They have an IP68 international rating standard, which means the scales are protected against dust, dirt, sand, and water.
Our junction boxes have an operating temperature of -20°C ~+ 85°C.
They are also called summing boxes because they sum up weights of different load cells.
Features of the Stainless Steel Variant
They offer junction boxes that are used in conjunction with other weighing equipment.
They are built with a stainless steel body which protects the connection circuit from outside elements.
The scales can be submerged in water and still function perfectly.
They are equipped with a surge protection feature that prevents the sudden rise in electric current from damaging the electronic component.
They come in dimensions of 175mm * 75mm * 45mm, 175mm * 120mm * 48mm, 200mm * 150mm * 50mm, 225mm * 150mm * 50mm,
They are prone to lightning strikes, which can cause massive electricity service and potential damage to the junction boxes.
Features of the Plastic Variant
Easy to assemble and calibrate, high reliability.
Built with rugged plastic housing, lightweight and easy to assemble and calibrate.
Have an international standard rating of IP68, which can withstand dirt, dust, sand, and water.
Dimensions of 175mm * 65mm * 40mm.
The plastic body makes the scales both moisture and lightning-proof.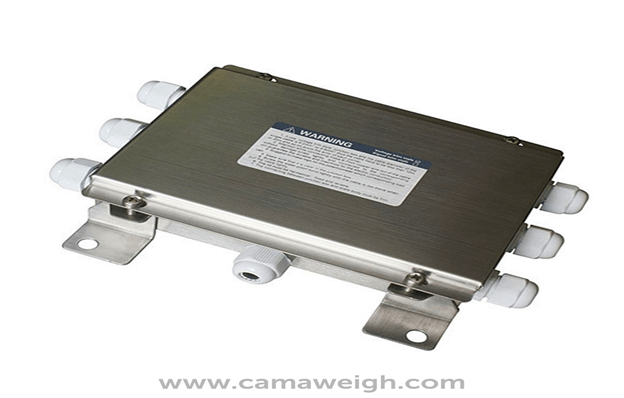 To buy directly, click on the product name: Junction Box. These industrial weighing scales are fitted with IP68 international standard rating.
Uses of Junction Boxes
There are various forms of Junction boxes, and the usage of the equipment depends on the form, dimension, input, and output terminals. Manufacturers use Junction boxes worldwide:
They are used to protect against short circuits, which can cause a fire.
The scales can be used to measure weights in any environment since they are moisture resistant.
They are used in mining vehicle weighing and excavation equipment.
Types of Junction Box Scales.
Camaweigh offers the following types of junction boxes: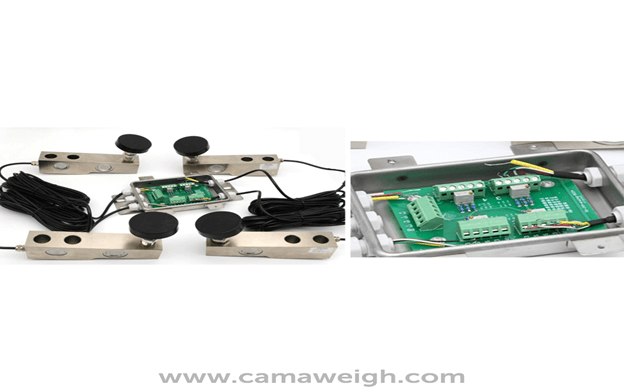 To buy directly, click on the product name: Junction Box. These scales are easy to use, assemble and calibrate.
Which Countries Manufacture Junction Boxes?
The main producers of junction boxes are China, Germany, United Kingdom, Turkey, South Korea, France, India, and Iran.
The consumption of junction boxes has increased dramatically across the world, especially in developing countries. This is because junction boxes are durable, accurate, easy to calibrate, and can withstand dust, dirt, sand, and water.
What is the Average Price for Weighing Accessories?
Regarding the price of weighing accessories, we put all our energy into reaching all brands and types of junction boxes. Our goal is to find the equipment with the best specifications at the most affordable price. It would be best if you found equipment that is reliable and not too costly.
Here at Camaweigh, we pride ourselves on looking through every small detail of the specifications of the equipment we sell.
Where to Buy Junction Boxes?
To find various junction box products, it is preferable to import them directly from manufacturers for premium quality, certification, competitive, and affordable prices.
We export worldwide, and if you are looking to buy bulk quantities of weighing equipment, you can contact us for a FREE quotation today via email [email protected] or send us a message on WhatsApp for a fast response +86-131-2037-9271.
Contact us for junction box details and pricing on our website at camaweigh.com.
Here at Camaweigh, we have many other types of industrial weighing scales for sale, such as: