What is Dynamic Axle Weighing Scale?

To buy directly, click on the product name: Dynamic Axle Weighing Scales. Red and black dynamic axle scale made in steel material to weigh trucks' bulk loads.
Dynamic Axle Weighing Scales, also known as Dynamic Axle Scales, is part of the vehicle weighing industry with multiple uses. This equipment's most popular services are to separately measure each wheel's weight and axle of a truck or vehicle, and they are often used in manufacturing, transport, and logistics industries.
There are various types, capacities, and dimensions of Dynamic Axle Weighing Scales that Camaweigh offers. They include Single Axle Weighing Scales, Double Axle Weighing Scales, and Triple Axle Weighing Scales.
How Dynamic Axle Weighing Scales differ from each other
The difference between these types of equipment depends on the number of axles and the scale's capacity, which further determines the difference in each weighing scale's prices.
Single Axle Weighing Scale
Weighs each axle of the truck or vehicle individually
Reads the individual weight of each wheel as they pass through the single axle.
Indicates three separate weights
Double Axle Weighing Scale
Capacity to weigh two-wheel axle at a time
Records a single axle reading
Triple Axle Weighing Scale
Can weigh three grouped axles.
Reads weights of all wheels as one.
Dynamic Axle Weighing Scale is often used in the process of loading and transporting different goods, monitoring traffic and inspecting motor vehicles, and checking overloads.
Dynamic Axle Weighing Scales Features
Read and record the weights of each wheel depending on the type of scale used.
Come in different models: single axle, double axle, and triple axle.
Available in different capacities: 30t, 35t, and 40t.
Use HQS load cell systems and M6 indicators for accurate readings
Manufactured in different dimensions: 3.2 × 0.76m, 3.2 × 0.5m, 3.2 × 3.0m for single, double, and triple axles, respectively.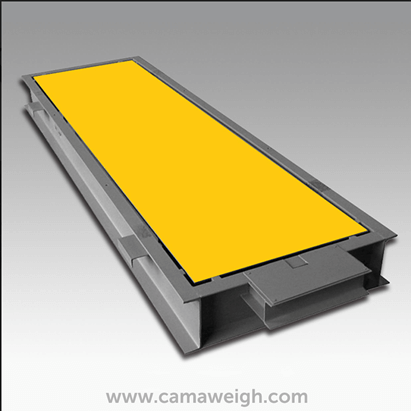 Click on the product name to buy this Dynamic Axle Weighing Scales. They are used in manufacturing and always made in steel material to support the weight of large loads.
Uses of Dynamic axle scale
There are various forms of dynamic axle scale, and the usage of the equipment depends on these forms. Manufacturers use dynamic axle scale worldwide as a tool to measure weights of various items.
Static weighing scales

Used by manufacturers and traders to weigh goods before they are dispatched to customers. This is to ensure that customers receive the right quantity of goods as per their order.
To provide the right amounts of raw materials during the manufacturing process of various goods.
They are used at major roads and skyways to weigh before they are allowed to advance.
Dynamic weighing scales

Ideal for large trucks and trailers since it can measure vehicle's weight while it passes through the scale.
Manufacturers and traders of products, such as LPG gas and petroleum, find it more efficient to use a dynamic weighing scale because it saves time, and it is cost-effective.
Types of Dynamic Axle Scale
Camaweigh offers the following types of dynamic axle scale:
Other Types of Vehicle Weighing Scales
Wireless portable weighing pads come in different colors and include high-quality load cells and digital indicators for easy readings. They are used in weigh loads from small to large vehicles.

Portable truck scales are used in the transportation industry for large trucks. They come in different colors and sizes. Include a small-scale indicator that can connect with the computer.

A Weighbridge is a scale that comes in different dimensions and colors. Our manufacturers produce weighbridges from different sizes and make them with steel material for high durability.
Which Countries Manufacture Dynamic Axle Weighing Scales in Bulk?
The main producers of dynamic axle weighing scales are China, Japan, the USA, and Australia.
Consumption of dynamic axle scale has increased dramatically across the world, especially in developing countries. Due to improved infrastructure in some countries, this vehicle weighing scale saves time and money, is easy to operate, accurate, reliable, affordable, and highly competitive.
What is the Average Price for Dynamic Axle Weighing Scale?
Regarding the pricing of vehicle weighing scales, we put all our energy into researching all brands and types of dynamic axle weighing scale. Our goal is to find the equipment with the best specification at the most affordable price. It is important that you find equipment that is reliable and not too costly. Here at Camaweigh, we pride ourselves on looking through every small detail of the specifications of the equipment we sell.
Where to Buy Dynamic Axle Weighing Scales?
It is preferable to import Dynamic Axle Weighing Scale products directly from the manufacturer for premium quality, certification, competitive, and affordable prices.
We export worldwide, and if you are looking to buy bulk quantities of weighing scales, you can contact us for a FREE quotation today via email [email protected], or send us a message on WhatsApp for fast response +86-131-2037-9271.
Contact us for Dynamic Axle Weighing Scale details and pricing on us at camaweigh.com