What are Bench Scales and Platform Scales?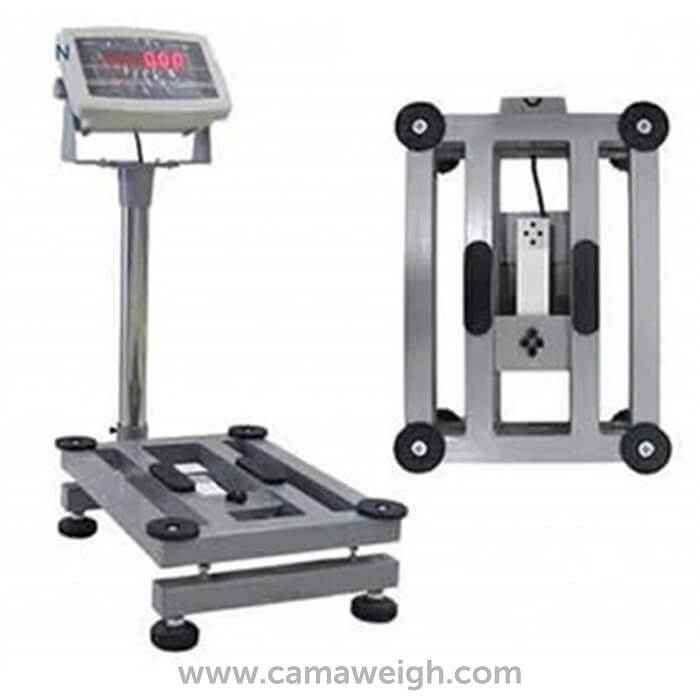 Platform Bench Scales without a back rail. The platform scale has a load cell, adjustable foot legs, and an LED display.
Bench scales, also known as platform bench scales, are industrial weighing scales with multiple functions for any industry and sector. This equipment is applied in many business settings, ranging from manufacturing to distribution, airports, and medicine. The bench/Platform Scale is reasonable for heavy-duty commercial use, and this industrial scale is often convenient to weigh bulky objects.
Camaweigh offers a standard bench, a standard bench with a back rail, and standard stainless steel bench scales. 

Extra features and quality materials distinguish these three equipment types. 

A platform bench scale's price is determined by its size and accessories.

Bench scales are used for large-volume inventory management and heavy industry items.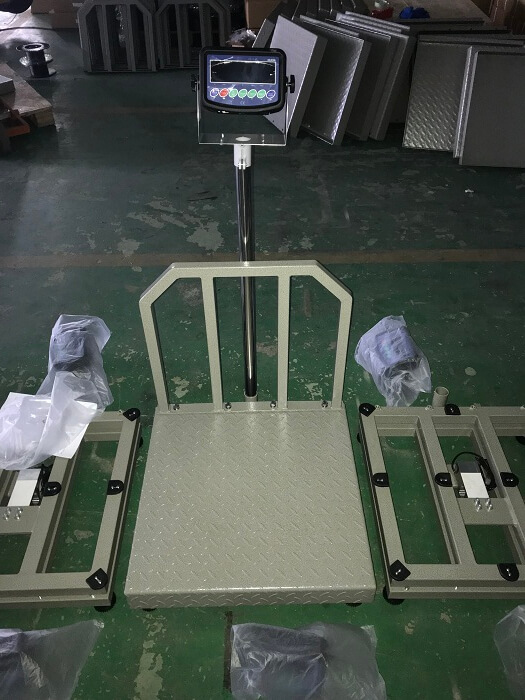 Bench-scale with mild steel back rail, base, and platform included with Indicator, load cell, and adjustable foot leg ensure accuracy and durability.
Platform Bench Scale Features:
Material: mild and full stainless steel, black or any powder-coated color,

Platform top material: stainless steel

Maximum weight capacity: can handle up to 800 kg

Material protects from rust and stains

Durable and easy to clean

Compatible with accessories, such as printers and computers

Extra features: back rail, wired or wireless scale indicator, OIML accuracy standard certification

Back rail dimension: 400 mm x 500 mm to 750 mm x 750 mm

Standard stainless steel bench scale dimension: 250 mm x 250 mm to 800 mm x 800 mm

All bench/platform scales have high-quality load cells for accurate results and environmental endurance

Customized size for bench scale
Bench Scale Uses:
Usually applied in the manufacturing, construction, medical, commercial, and mining industry.

To weigh heavy items, such as raw materials, freight containers, or boxes, that are not extremely difficult to raise or wheel on a platform.

For a precise and accurate reading, it is crucial to place the object in the center of the platform scale.

Scale indicators in the platform/bench scale provide your operations with quick and easy weighing, mixing, counting, or check to weigh.

To save time and labor and reduce the percentage of error when counting items.
Bench Scale Types:
Camaweigh offers the following types of bench/platform scales:

Stainless steel frame with load cells and foot legs. Great environmental protection material.
Which Countries Manufacture Platform Bench Scale in Bulk?
The primary producers of boom gate are China, Germany, the United Kingdom, and the United States.
Consumption of bench scales/platform scales has increased dramatically worldwide because they are ideal for weighing heavy objects, counting, and checking weighing items in any industry type. Moreover, companies can save time and space with this industrial weighing scale.
What is the Average Price for the Commercial Bench Scale?
We put all of our energy into researching all brands, types, and prices of bench scales/platform scales. Our goal is to find cost-effective equipment with the best specifications, most accurate, at the most affordable price, and with high-quality material. Here at Camaweigh, we pride ourselves on looking through every tiny detail of the equipment we sell.
Where to Buy Bench Scale?
It is preferable to import different kinds of bench/platform scales directly from the manufacturers for premium quality, customization, certifications, and affordable prices.
We export worldwide, and if you are looking to buy bulk quantities of industrial platform scales, you can contact us for a FREE quotation today via email at [email protected], or send us a message on WhatsApp for a fast response at +86-131-2037-9271.